Things that make vietnam special
The Huffington Post (USA) recognizes that pristine landscapes, generous people and rich cuisine are Vietnamese characteristics that attracts foreigners.
Ha Noi capital
Hanoi is the capital of Vietnam. Hanoi is a thousand-year civilized land. If you have ever traveled to Hanoi, you will surely have an unforgettable impression of the bustling atmosphere of 36 streets and the elegance of Hanoi people.
With a long history of development, Hanoi possesses many natural and cultural tourism resources such as Hoang Thanh Thang Long relic, Van Mieu Quoc Tu Giam, ancient town, and craft villages. Traditional and unique landscapes such as West Lake and Hoan Kiem Lake ... Therefore, Hanoi attracts the biggest international tourists in the country because of its quiet and elegant beauty.
Street food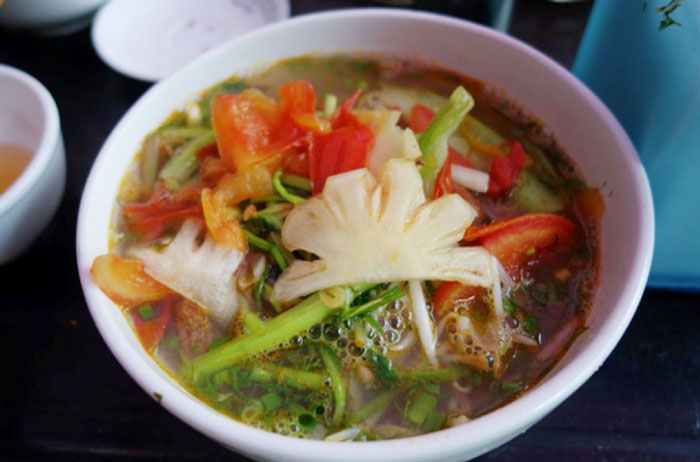 Best places to enjoy Vietnamese cuisine is the sidewalk shops. At any time of the day, food stalls or small restaurants in the market or in front of buildings are crowded with guests from many ranges of ages. Eating on the sidewalks is one of the most interesting and easy ways to truly experience everyday life in Vietnam.
Motorbikes on the street
The first and very important thing that travelers need to know when coming to Vietnam is to learn how to cross the street. Traffic in major cities in Vietnam has always been busy. There are lots of motorbikes and people on the road. Therefore, travelers who cross the street need to maintain a steady speed, look directly at the drivers around, absolutely not go too fast or stop in the middle of the road. Once crossing the street, visitors can feel the beauty of this "organized chaos".
Mekong Delta:
The Mekong Delta is located in the southwest, where the Mekong flows into the sea. Tourists can visit Can Tho, the capital of the area and enjoy the true "rural taste" through white rice bowls. Floating market is an interesting destination with tropical fruits and nice people.
The Cave:
Paradise Cave in Phong Nha - Ke Bang National Forest is one of many large caves in Vietnam. The world's largest cave, Son Doong cave, was first discovered in 2009 and was only open to visitors since 2012. Take advantage of visiting these places before it is full of visitors.
Ha Long bay
Halong Bay, a UNESCO world heritage site, is one of the spectacular landmarks. Over 1,600 large and small islands form a backdrop of mountains, the sea and the sky.
Historical tradition
Vietnam possesses a rich history. The vestiges from wartime still exist. All of them were expressed through architecture and cuisine.
Pho in viet nam
Pho is the most typical culinary dish in Vietnam. Vietnamese people often eat Pho in the morning, at shops along the road or in the market. Besides Pho, Vietnam also has a lot of broth-food that the main ingredients are made from rice flour, such as fish noodle or Bun Bo Hue.