Saigon travel guide from A to Z - Travel experience
If Hanoi is known as the capital of thousand years of civilization with peaceful and serene beauty and slow pace of living, then Saigon is the city that intermingles excitement, bustle and a few European features. Let's Saigon On Motorbike show you that unique combination of exalted Saigon clearly. Join us and start the journey to discover this city fully and completely...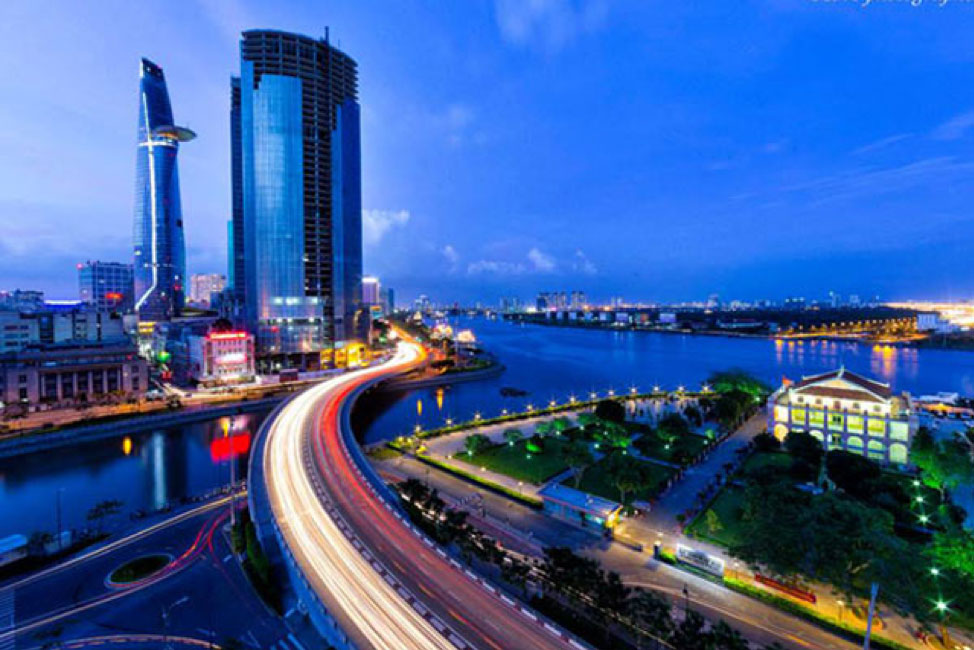 Time to travel to Saigon: Which months should you go?
When traveling to the North, you only need to be at the right time to immerse yourself in the stunning flowers. However, with Saigon, you need to keep in your mind some periods of the time that need to be avoided.
Let's discover the characteristics of weather and climate in Saigon so you can schedule a visit to this city in the most suitable way.
Saigon, which is also known as Ho Chi Minh City, is located in the Southeast region and adjacent to the Mekong Delta region. Ho Chi Minh City possesses a distinctly different climate: the dry season and the rainy season. The dry season usually starts from the beginning of December to April of the following year, the rainy season lasts from May to November.
If you want to pass by many bustling streets, admiring the ancient French architecture up to hundreds of years old or be delighted at many outdoor amusement parks, you should visit Saigon in the dry season. It is the period from December to April next year. This is a great time for you to explore Saigon without having to worry about sudden rain that ruins your trip.
When Saigon enters its dry season, it possesses beautiful scenery with blue sky, floating white clouds, and glimmering golden flakes. The dry season is also the time when Saigon will have extreme sunny days, making the atmosphere become really hot. Saigon tour in the dry season will be extremely comfortable if you have ready-made lovely hats and umbrellas. In addition, you should also avoid outdoor activities during a sunny hour between 10 am and 15 pm.
But if you set a Saigon tour in the rainy season, it is also okay. Possessing a typically hot and humid climate, Saigon is a city with a lot of rainy days with about 159 rainy days in a year and an average rainfall of 1,949mm per year focusing on two months, June and September.
You can also enjoy your own travel despite traveling Saigon on rainy days. You can visit many places of interest in Saigon such as the markets, shopping centers or you can go to the quiet cafes, dropping yourself into a quiet space and see the many corners of Saigon. After the rains, the weather becomes cool and pleasant, making your trip to Saigon more exciting.
The most ideal time for traveling in Saigon is considered to be the dry season. Moreover, the period of the year is also the time when Saigon immerses in important events or special holidays, giving you more wonderful experiences.
That may be Christmas when Saigon is splendidly decorated with lights, colorful and colorful patterns in the neighborhood or in the center of the city. We are sure that you will love exploring Saigon on such beautiful days.
In addition, Lunar New Year has fallen into the dry season of Saigon. Together with the joyful atmosphere of the whole country, Tet in Saigon is extremely beautiful with colorful flowers.
Saigon is always beautiful, poetic, leaving many imprints in the hearts of visitors. Whenever you want to travel to Saigon, Saigon On Motorbike can help you with Saigon tours with flexible schedule and the most reasonable price. Or you can also read more travel experiences we have compiled. Decide your traveling time and contact us for your excellent journey!