How to get to Ho Thi Ky flower market – Ho Chi Minh City?
Located in District 10 of Ho Chi Minh City, Ho Thi Ky Flower Market was established in the 1980s and became the largest flower trading hubs in Ho Chi Minh City. Flowers from everywhere are gathered here every day.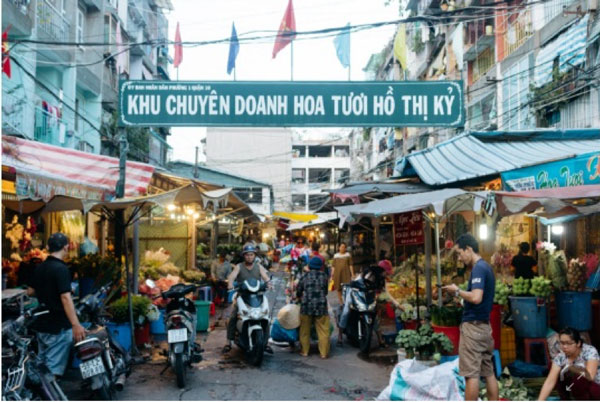 Discover Ho Thi Ky flower market in Ho Chi Minh City with beautiful flowers
Retailers from the market gathered and sold many popular flowers such as Salem, mimosa, roses, sunflowers, lotus, baby flowers... It is up to the season that the kinds of flowers will change.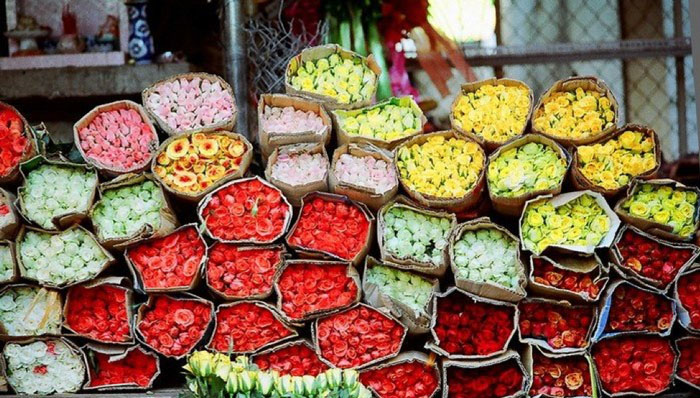 Ho Thi Ky market is open all day and night but the most crowded and bustling time is from 0 AM to 3 PM. At this time, that flowers are gathered to the market creates an extremely crowded and bustling atmosphere. Especially on every particular occasion of the year such as the new year, Valentine's Day, International Women's Day, Vietnamese Women's Day, ... flower market becomes more and more bustling with hundreds of sellers and buyers.
So how to get to Ho Thi Ky Flower Market?
There is a wide range of public transports that you can use to get there. You may call a taxi, a cyclo or wait for a bus, … But if you are a foreigner coming to Vietnam for new experiences, you should contact us – Saigon On Motorbike – for a wonderful trip not only to this market but many interesting places as well. We will ride you pass by every street of this city.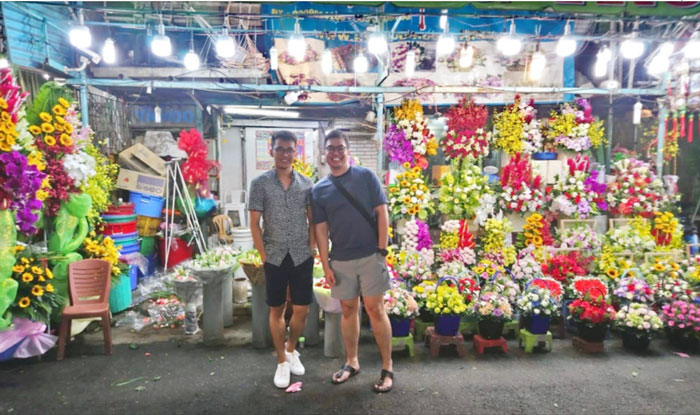 What can you find at Ho Thi Ky Flower Market?
People with their daily routine
The rumbling sounds of the truck, the strange words of the sellers, the buyers; stall owners take care of flowers, buyers quietly choose each flowering branch, ... interwoven, mix together to create a bustling, lively picture of a peaceful Saigon, welcoming a new day.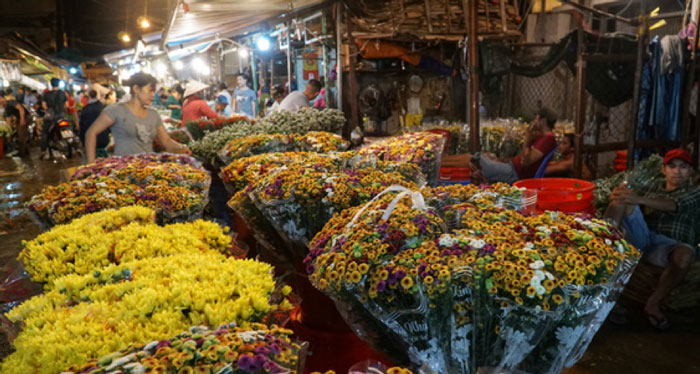 Many kinds of flowers
Bunches of roses are carefully packed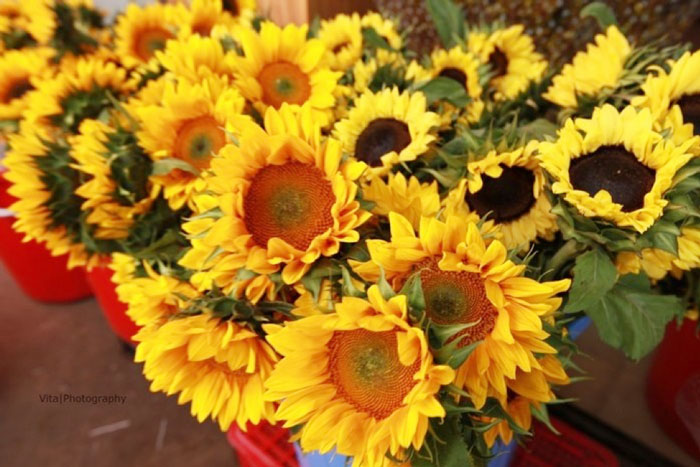 Charming sunflowers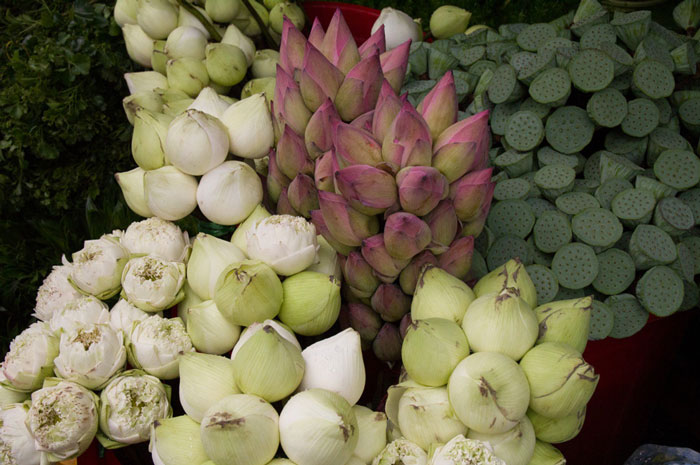 Pure lotuses
Orchids in Ho Thi Ky Flower Market
Cambodia Market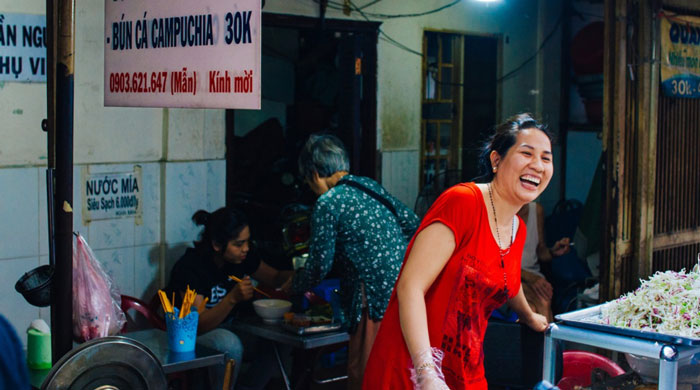 Cambodia Market
Do you know there is Cambodia Market inside Ho Thi Ky flower market? People go to Ho Thi Ky flower market not only for flowers but for the special food street as well. This will be great food heaven for you with colorful flower forests under the lights.
The market starts at 2 pm and lasts until late at night. Many young people in Ho Chi Minh City come to the Cambodian market as a top priority when having a chance to get together.
This market is special because of the intersection of traditional and global cuisine. All of the food is affordable and attractive.
Mrs. Co's Sweet Soup
Mrs. Co's sweet soup is located in Ho Thi Ky market (District 10). Coming to this area, diners can find lots of unique sweet soups with many flavors like pumpkin, tamarind or grilled bananas with coconut milk. It can be said that Mrs.Co sweet soup has contributed to diversifying the world of sweet soup in Saigon. The ingredients are shipped directly from Cambodia so it is very refreshing.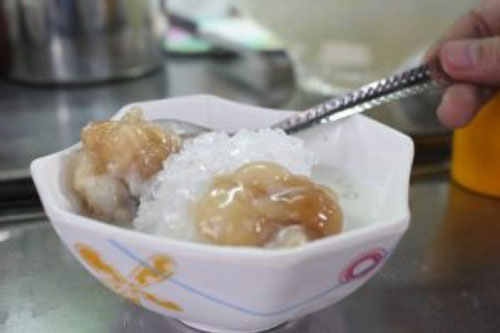 One of the most delicious dishes is tamarind seeds sweet soup. Mrs. Co – the shop owner said that it takes a difficult process to make the dish. The main ingredient is tamarind seeds so the process is time-consuming. We have to separate the seeds from the tamarind, roast it, crush the shell, dry them under the sunlight and soak it in water then peel the shell. Perhaps thanks to that, new tamarind seeds have a light brown color and they are easy to chew. When eating, each tamarind seed is mixed with coconut milk, shaved ice, creating a special taste.
Tu Xe Fish Noodle Soup
One of the specialties cannot be ignored in this Cambodian "culinary paradise" is Num-bo-choc fish noodle soup. Appeared in this market since 1972, Num-bo-choc fish noodles soup Tu Xe in Ho Thi Ky market is still one of the familiar places for gourmets in Saigon.