Bao Dai's Summer Palace in Da Lat, often referred to as Palace 3 due to the existence of two other palaces belonging to Bao Dai in the area, stands as a captivating attraction in this city of love. It is not only the picturesque landscape and pleasant climate that draw tourists to Da Lat, but also the presence of various French architectural gems, particularly the historic villas. Positioned approximately 2.5 km to the south of the city center, Bao Dai's Summer Palace is a destination that practically all travelers should include in their itinerary.
Constructed between 1933 and 1937 during the reign of King Bao Dai, the final monarch of the Vietnamese feudal court, the palace boasts an art deco design. Nestled within a pine forest near the Pasteur Institute, this villa was initially conceived as a retreat for King Bao Dai and his royal family to escape the sweltering summer temperatures. However, after the return of French colonial influence to Vietnam in 1950, the palace transitioned into serving as the king's residence and office. Nowadays, it can be found on Trieu Viet Vuong Street.
Once inside this two-story structure, visitors are treated to an opportunity to glimpse the lifestyle of the royal family through its 25 rooms and accompanying amenities. The ground floor served as the king's workspace, encompassing his office, guest room, and reception area. Ascending to the upper level reveals the living quarters of the king and his family. Notably, the king's bedroom features an exquisite balcony known as the "watching moon balcony," a spot where the king and queen would enjoy the moonlight. Each room bears distinctive characteristics reflective of its occupant's status: the eldest son's room is adorned in opulent yellow hues, symbolizing luxury during its time, while the queen's room exudes feminine elegance.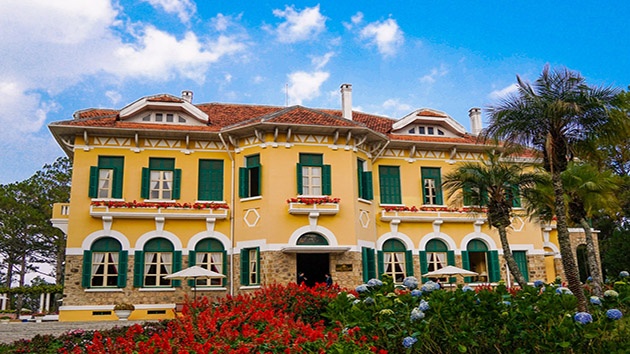 Bao Dai Palace
Within the palace's interior, a trove of well-preserved treasures awaits. Among them are several sculptures depicting members of the royal family, a life-sized white bust of Bao Dai himself, a smaller gold and brown bust of his father Khai Dinh, a picture of Angkor Wat presented to King Bao Dai by Cambodia's King Sihanouk, and an intricately engraved glass map of Vietnam, to mention just a few.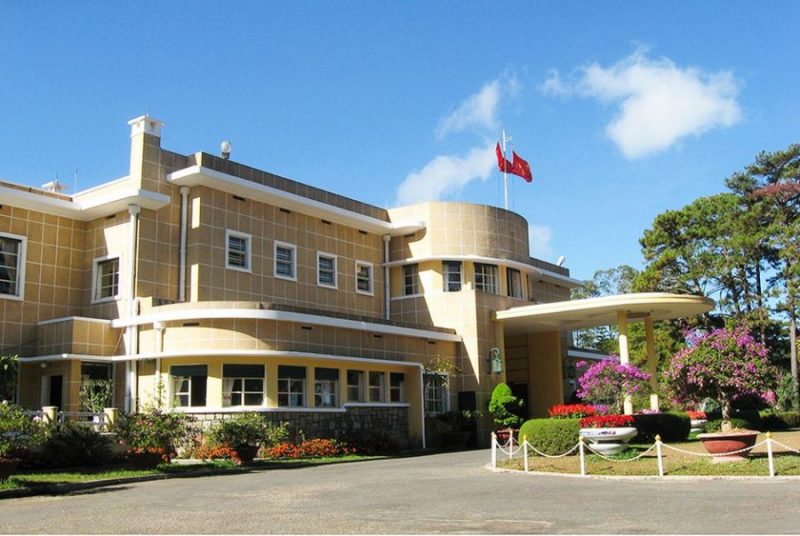 To reach Bao Dai's Summer Palace, one of Da Lat's most renowned attractions, visitors can conveniently make the journey in mere minutes from the central market in Dalat via taxi or xe om (motorbike taxi). The palace's opening hours are from 7 to 11 am and 1:30 to 4 pm, with an admission fee of US$1. An additional charge is applicable for those wishing to bring cameras. Guests are kindly requested to remove their shoes upon entering.
Ngoc Nguyen