5 special trading places in Ho Chi Minh City
In Ho Chi Minh City, there are many special trading places, but here are some highlights, please follow Saigon motorbike to know these special trading places:
Le Cong Kieu Street
It seems that through many decades, Le Cong Kieu Street (District 1) has never lost its state of being nostalgic. You can easily catch sight of many houses with old architecture, antique objects dating back hundreds of years are displayed along the aisles, ... All of them bring tourists to another "world".

Get back to the old days
In Saigon, if you are quite in collecting antiques, you will definitely know the ancient street of Le Cong Kieu in the middle of Saigon's busiest urban area. It is known that in the past, this place was a market specializing in selling fine art items, household items such as fans, crockery, watches, but no one called it "the antique street" like today.
In the middle of the noisy town, the ancient street of Le Cong Kieu still carries itself the ancient features that existed many years ago: there are not many vehicles passing by, there are no horizontal and vertical alleys, just a more-than-200-meter street that can be seen from both ends.
Coming to Le Cong Kieu Street, people seem to be lost in the world of nostalgia with many coins, pottery pots during the Nguyen Dynasty and the Qing Dynasty, incensory, Buddha statues, ...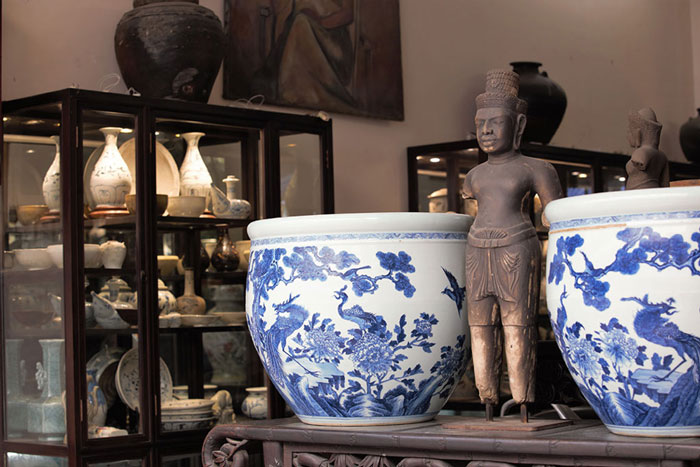 No Trang Long scrap market – "a thousand-dollar scrap market" inside a coffee shop in Saigon
The antique market inside a coffee shop is one of the famous places for people fond of antiques. Some people come to this market to exchange items, the others come there for a cup of coffee while looking at the antiques that only occurs at the weekend.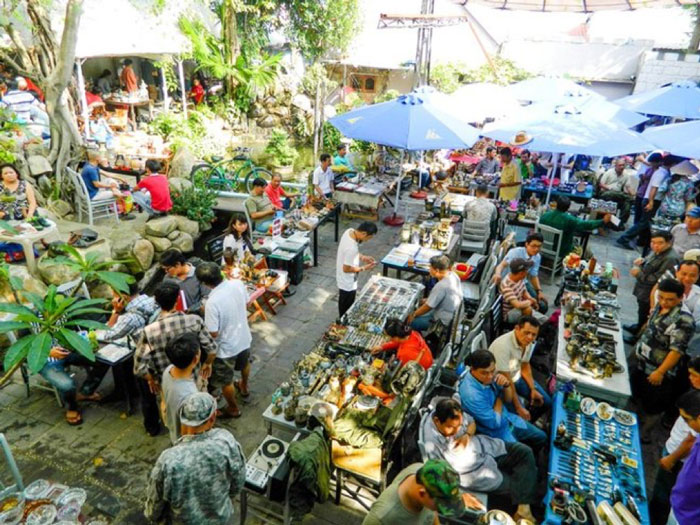 The market was established in 2009. Since it has been operated, the market has quickly become a favorite rendezvous for travelers, especially those who have a passion for collecting, buying and selling antiques.
Located in the area of Cao Minh cafe, in an alley near Bang Ky bridge (No Trang Long street, Binh Thanh district), this site is called "market" but in fact, this is just an exchange area for people with the same passion for antiques. They came here to exchange or show their collected items off.
Items in the market are simply familiar items. For those who do not like antiques, those may be unusable or valuables items. But for connoisseurs, they are something invaluable. These items range from a few hundred thousand VND to thousands of dollars.
Nhat Tao Market
Nhat Tao market is associated with electronic components. In addition to these main items, there are other items such as household items, jewelry, ... and many unnamed items. According to the seller, goods may come from households or from waste materials. After finding the source for goods, the seller will classify which goods are still available for usage, which ones will be separated for items. This market also has interesting old items such as hats, old slippers, a vase of flowers or exhibits made from plastic, glass, ...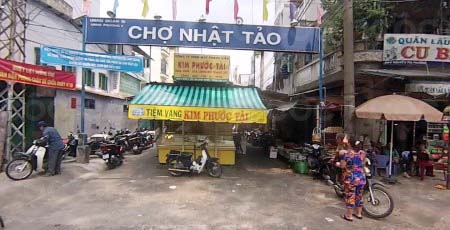 The old market place is located under high-rise apartments in District 11, HCMC.
Many roads of Nhat Tao, Vinh Vien, Ly Nam De, Ly Thuong Kiet, District 11 (HCMC) are quite crowded. Stalls on the sidewalk and maybe spill out into the road.
Dozens of "small businessmen" show their items: Mobile phones, tablets, laptops, amplifiers, speakers, watches, copper, fans ...
Old watches here cost only about 100,000 VND
Many people look in the pile of old things.
Hoang Hoa Tham Market
Hoang Hoa Tham Market (located at Hoang Hoa Tham Street, Ward 13, Tan Binh District, Ho Chi Minh City) is famous for being the second-largest market of second-hand items in the city. It consists of over 50 stalls selling shirts, pants, handbags, shoes, household items, ... Hoang Hoa Tham Market is a familiar address of online shops specializing in the selection of second-hand goods.
Saturdays and Sundays are usually the day of "unpacking". The stalls will unpack new items, depending on the week that the items can be changed such as shirts, skirts, dresses, jeans ... On this event, the price will be from 30,000 to 100,000 VND / product. In the following days (about Thursday and Friday), there are still those clothes pack but some beautiful items had been taken so the price will decrease. At that time, you can buy shirts, dresses that cost only 10,000 to 20,000 VND.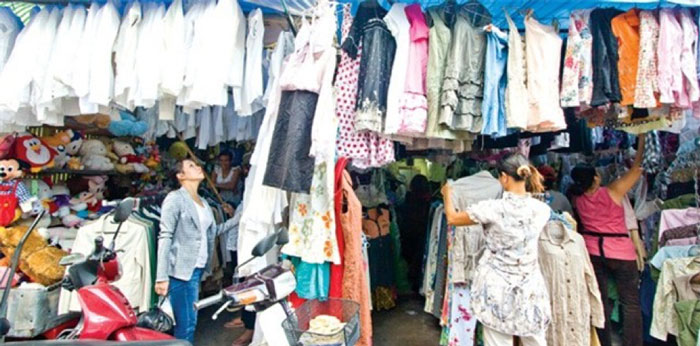 Old book town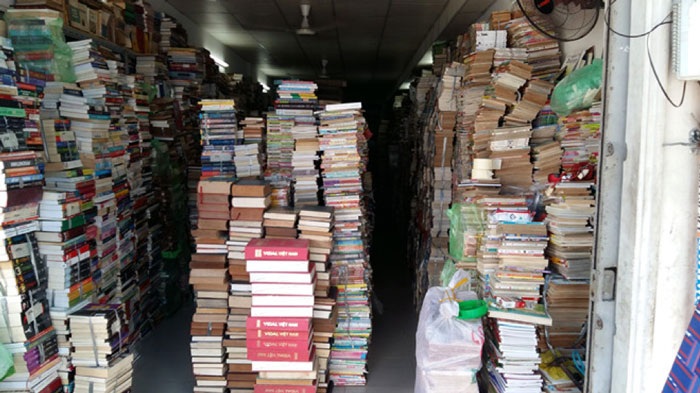 Tran Nhan Ton Street, District 5, Ho Chi Minh City, is known as an old book town. The street has ten shops close together, selling all kinds of old books, newspapers, magazines, comics. Tran Nhan Ton has drawn many book-lovers' attention. Many cute, friendly owners will wholeheartedly show you where to buy your favorite kind of books.