Traditional costumes in Vietnam
A short introduction of Vietnamese traditional costumes
Once referring to Vietnam, there will be an image of golden rice fields and lovely girls crosses your mind. And there is one thing that cannot be mentioned, that is the traditional costumes of Vietnamese people. Through the flow of history, Vietnamese traditional costumes can be listed as Ao Dai, Ao tu than (four-panel traditional dress), Ao Nhat Binh (Nhat Binh traditional dress), Ao ba ba (loose-fitting blouse or Mrs. Ba's shirt).
Ao Dai
A brief story of Ao Dai
Ao Dai has existed with Vietnamese history. It was born in the time of Lord Nguyen Phuc Khoat (1739-1765). Ao Dai was created with the aim of differentiating Vietnamese people with thousands of Minh Huong people in the mass migration of them into Cochinchina. The oldest Vietnamese costume must be mentioned is Ao Dai Giao lanh (traditional cross-collared robe). Once being worn, the two collars are cross set, the thin coat is worn over the camisole, the skirt is loose. Ancient people walked barefoot, noble people wore wooden clogs, slippers or shoes. Along with the development of the age, Vietnamese Ao Dai has been continuously changed and improved to match the characteristics of the farmers' work and in accordance with the situation of contemporary society.
Where to rent Ao Dai in Ho Chi Minh City?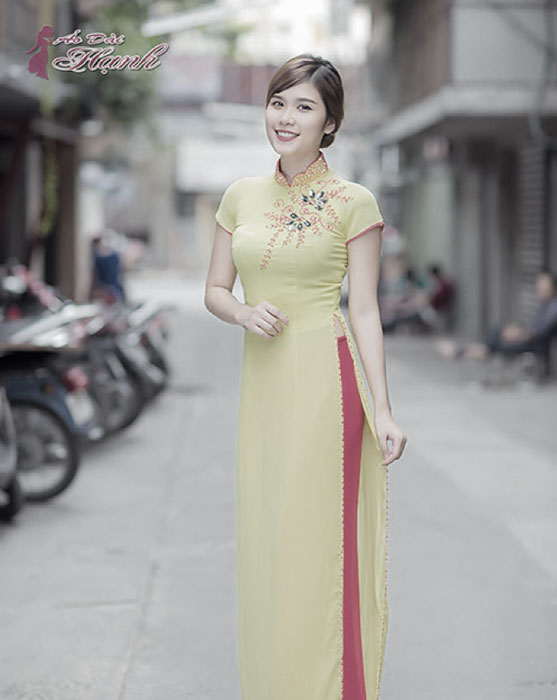 As a famous brand in Saigon, Ao Dai Hanh is known as a supplier of many kinds of Ao Dai with lots of designs and colors to meet the diverse needs of customers.
At present, Ao Dai Hanh has provided some of the main services including sewing Ao Dai according to customers' demand, Ao Dai for rent and selling ready-made dresses, etc.
Ao Dai Hanh owns 3 establishments in Ho Chi Minh City: District 1, Phu Nhuan District and Go Vap District. It is convenient for customers to select which they want to buy.
Ao tu than – four-panel traditional dress
The formation of four-panel traditional dress
After Ao Dai Giao lanh, Vietnamese people changed it into a four-panel dress. People tend to let the two fronts of the primitive Ao Dai intersect rather than tie it up. In order to facilitate the work of farming and trading, the Ao Dai Giao gradually turns into Ao tu than - four-panel traditional dress. The four-panel dress is made up of a large piece of cloth consisting of two pieces of fabric put together, the front has two separate bodies and is tied together. The upper part of the chest does not tuck in all but reveals the camisole hidden inside.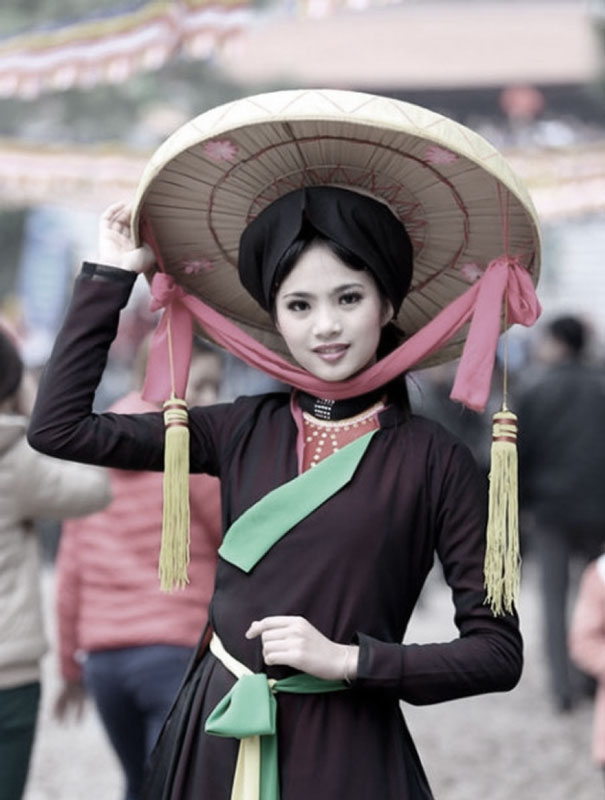 Ao tu than is usually accompanied by black pants and silk-colored belts. Along with a long dress, there must be a camisole, a special turban and a cloth strap. The image was kept until now in the successors of Kinh Bac.
Where to rent or buy Ao tu than?
In order to rent a four-panel dress, just contact Hoai Giang Shop - A prestigious and affordable rental place. Here you will be free to choose clothes that are always in high quality. Contact the store at the address: 40 Tran Quang Khai, Tan Dinh Ward, District 1 (2nd floor).
Ao Nhat Binh - Nhat Binh traditional dress
Nhat Binh shirt was worn by women in the Nguyen Dynasty. According to the statute, this kind of dress was only worn by the Empress, the Princess, and the Lady. This costume is also used in ceremonies at the restricted area.
Ao Nhat Binh originated from the Minh Dynasty. The inner shirt is a collared shirt, Nhat Binh traditional dress is worn outside. On the head of the wearer, there is a special towel wrapped in from 40 to 50 rings depending on the wearer's rank.
You can buy or rent a Nhat Binh traditional dress in many traditional dress shops or in many stores selling costumes for theater stages.
Ao ba ba - loose-fitting blouse or Mrs. Ba's shirt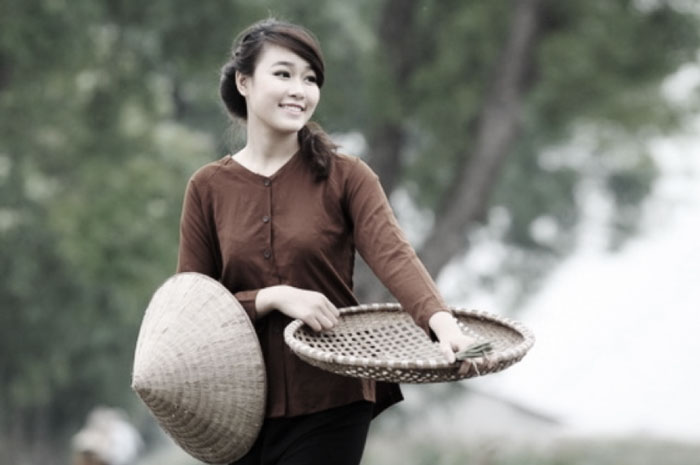 Ao ba ba is a typical clothing that accompanies with the Southern woman for generations. The image of a loose-fitting blouse reminds people of the pure, gentle beauty of a woman in the countryside.
Mrs. Ba's shirt is an ancient costume. The back of the body is made of a piece of raw fabric, the front body consists of two pieces, in the middle there are two rows of button extending from the top down.
Like many others traditional costumes mentioned above, you can buy Ao ba ba in many traditional dress shops.