TOURS
Saigon On MOTORBIKE TOURS
Why Choose
TRAVEL WITH US ?
Saigon on motorbike is a travelling service on bike around HCM city provided by Vietnam street foods Co., LTD from 2014. Despite our short – time of running, Saigon on motorbike has achieved lots of goals and received a lot of compliments and encouragement from customers as a result of.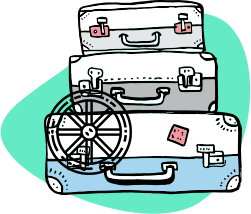 OUR VALUES
Building community Intercutural onnection Meaningful mouthfuls Educational outreach Accesible dventure
WHY EXPLORE WITH US ?
Best saving and best service Diverse ever-changing tours English speaking driver team Authentic Saigon Food Sustainable tourism
WHAT WE HAVE
English speaking driver team Good and safe motorbikes Professional tour guides Enthusiasm staffs Licensed drivers
Photo Gallery
Beautifull & unforgettable Time
FAQS
Answer AND QUESTION
1.
What if I am a vegetarian or have food allergies or dietary restrictions?
Please let us know if you (or anyone in your group) are a vegetarian or have a dietary restriction when you purchase tickets. We will do our best to accommodate your needs.
2.
Your tours include street food. Is it safe to eat?
Every traveler knows that when you are trying many foods from different countries you always run the risk having a bad reaction to the food. Vietnam is no exception and unfortunately, we cannot guarantee that you will not get sick from the food on our tours. However, the street food is actually safer in many ways the food that you get from a restaurant: Street food has a very high turnover and it is, therefore, always fresh. You are able to see how the food is prepared and what goes into it. The restaurants that we pick are popular with local people. Every restaurant that we include on our tours is carefully checked by us to ensure that the food is prepared in a safe and hygienic manner.
3.
What should I bring on the tours?
For our tours, you need very little as we provide the most thing that you will need. During the daytime tours, we strongly recommend that you bring sunscreen and sunglasses with you as the sun can be quite strong. During the nighttime tours, you don't need to bring much stuff. A camera is always a good addition however we urge you not to take pictures while on the motorbike as this can be quite dangerous. If you wish to take pictures, please ask your guides to pull over. Also please take extra care of your camera in order to avoid theft.
4.
Will you allow me to drive your motorbikes?
Unfortunately no.
Although riding a motorbike in Vietnam is an enjoyable experience, the traffic patterns in Ho Chi Minh City are quite chaotic and require an experienced and knowledgeable driver. It is also against Vietnamese law to drive without a license and if you get in an accident while driving your insurance will not cover you.
Our team of licensed guides has many years of experienced driving safely in Ho Chi Minh City and we are happy to drive you around the city. This also allows you to pay more attention to the sights and sounds of the city without worrying about millions of other motorbikes on the road.
OUR BLOG
The blog about travel and street food
Dec 04,2023

Uncover Vietnam's culinary secrets! From the bold flavors of animal blood soup to the rich depths of Vietnamese coffee, join us on a tantalizing journey through the heart of this vibrant cuisine. Ready for a taste adventure? Dive in now!

Nov 28,2023

Saigon, or Ho Chi Minh City, is a place of contrasts. Amidst its chaotic streets and bustling nightlife, this city has hidden gems waiting to be explored. If you have a weekend in Saigon, here are 7 unique experiences that go beyond the ordinary.

Nov 21,2023

Welcome, fellow wanderers, to a thrilling expedition through the hidden gems of 2023's travel landscape. Join us as we unravel the tapestry of captivating cultures, breathtaking landscapes, and unparalleled experiences that make these destinations a must-visit for any avid explorer.